About This Project
The Yreka Solid Waste Landfill in Yreka, California, was owned jointly by the County of Siskiyou and the City of Yreka.  When the County sought to explore the opportunities and risks associated with exercising a Buy/ Sell Agreement, they retained Brownfield Partners to advise them on the valuation, liability exposures, and environmental risk management issues associated with the transaction.
Brownfield Partners' deliverables included a valuation based on an estimate of future costs associated with landfill closure and revenues from a proposed transfer station, as well as a report detailing a risk management strategy. The financial analysis gave special consideration to the impact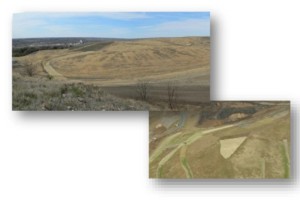 of financing alternatives on landfill tipping fees and the potential future revenues of the transfer station. Brownfield Partners also conducted a risk assessment of the landfill closure that addressed risk management alternatives, the use and availability of environmental insurance, and strategies to meet financial assurance requirements. The final report allowed the County to make informed decisions regarding the transaction and resulted in the successful negotiation and exercise of the Buy/Sell Agreement.